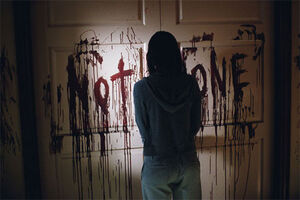 Gothika Wiki

Edit
A Wiki dedicated to the Dark Castle Film Gothika and its upcoming sequels. 1st film Starring Halle Berry, Robert Downey Jr & Penelope Cruz. It was released in 2004 and is a supernatural horror thriller involving the themes of sixth sense, rape, murder and horror.
You're Not Alone
Edit
Find out the mythology and information about the upcoming Gothika series to be launched thanks to the critical & financial success of the first installment.
From the forced to the fiery no spirit is at rest about what has happened to them.
Latest activity
Edit
Ad blocker interference detected!
Wikia is a free-to-use site that makes money from advertising. We have a modified experience for viewers using ad blockers

Wikia is not accessible if you've made further modifications. Remove the custom ad blocker rule(s) and the page will load as expected.