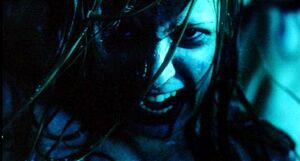 Rachel Parsons
Edit
Rachel Parsons is the only child of Phil Parsons a friend of the infamous Miranda Grey.
Rachel was abducted by Doug Grey and Sheriff Ryan who then proceeded to rape and torture Rachel for months.
Rachel was not their first nor last victim but definitely one of the few to escape. Upon her escape she fled to the river bridge and plunged herself to its depths. Her angry spirit however continues to haunt the only person that can see her ghost, Doug's wife, Miranda
Kathleen MacKay
Edit
Kathleen MacKay portrays Rachel Parsons in the first film.
It has been said for the second installment there will mentions of the character and photos of her in human state.
Association with Story
Edit
Rachel's spirit guides main character Miranda Grey to her attackers and the ominous threat after her.
Ad blocker interference detected!
Wikia is a free-to-use site that makes money from advertising. We have a modified experience for viewers using ad blockers

Wikia is not accessible if you've made further modifications. Remove the custom ad blocker rule(s) and the page will load as expected.